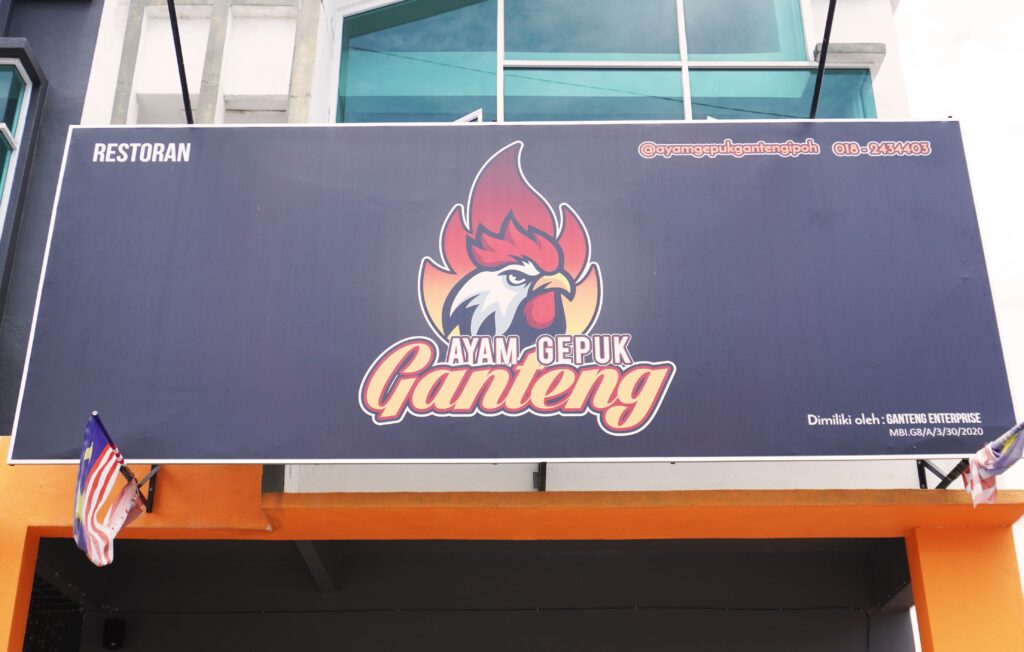 What We Say
We are adventurous and cannot miss out on challenging our palate for spicy delights at Ayam Gepuk Ganteng. According to Mr. Azril, their improvised recipe is from his grandmother of Javanese descent. He revealed that the preparation was the most difficult, requiring blood, sweat, and tears. That is why their Ayam Gepuk is one of the best in Ipoh!
Clued Up
This popular Indonesian-Malay fusion restaurant lies directly opposite the Doremi Steamboat. The downhearted story starts with the closure of Perak MAPS (Movie Animation Park Studio) as they were working as entertainers there. Back in the day when Ayam Gepuk was hard to find in Ipoh, they brought the idea of opening this business. They started with a stall situated in front of Meru's McDonald's. Alas, they moved their premises to a new shop lot.
Tips
Make sure you arrive there early as it fills up quickly during lunch. Online and in-house orders kept coming in time after time without a break.
Recommendation
Set Ayam Gepuk Ganteng and Set Keli Ganteng, served with fried Tempeh (fermented soybean cake), fresh cabbage, cucumber, and their signature sambal. Little known what ingredients they used to marinate, the chicken and Ikan Keli were fragrant and well-seasoned. Ayam Gepuk would not be complete without marvelous sambal. The wicked hand-grinded chilies leave a scorching flavorful and piquant spiciness. You may also try their Set Indomie Ayam Gepuk, full of delectable chicken seasoning with small chicken chunks. There is a selection of noodles in Set Bakso Ganteng ━ mee, bihun (vermicelli), or Maggi (instant noodle). I never tried Maggi bakso before, so I give it a shot. Their homemade meatball has the right combination of the tenderness of meat and fat. The broth is tasty and not too overpowering. Just be warned that sambal kicap will set you on fire.
Further Information
Opening hours: Monday-Sunday (11:00 AM – 10:00 PM)

Address: 70, Jln Meru Bestari A8, Bandar Meru Raya, 31200 Ipoh, Perak

Contact: 018-243 4403
Website | Facebook | Instagram
Location
NOTE : We do not eat for free, nor were we paid for this review. We ordered and paid for everything that we consume. This review is a general summary from feedback by all members of the M Boutique Family who partook in the Food Review. If you need to know more about them, don't forget to pay a visit to their Instagram page.
*Don't forget to subscribe to our newsletter to get updated on the latest promotions and deals from the M Boutique Family of Hotels!